posted by alex on Mar 4
I think it's time I address this topic since it's often the question I get the most from people.
My biggest fear by far when touring aren't cars, most drivers are fairly predictable on long stretches of open road. I also pay extra attention in the morning since that's when drunks are on their way back home. Since purchasing a bike mirror I've developed the habit of obsessively checking it to see how close and fast cars are coming so I could always pull off the road if need be. Trucks on the other hand can effect the handling of the bike when they overtake it and can suck it toward them so to speak. Again, the mirror comes in handy in those types of situations. Road debris is also another problem, what I've notice is that it's always more of a problem in urban areas. Mechanical problems happen but they can often be dealt on the road. Since I'm operating on a shoe string budget I'll be camping along the way. Half of the time I'll be camping in the backyard's of my new best friends and then the other half of the time I'll be doing some guerilla/free camping on the side of road. This brings me to the greatest danger of all that I must share with anyone who will ever attempt this sort of thing.
Bears! Nature's Godless Killing machines http://godlesskillingmachines.org/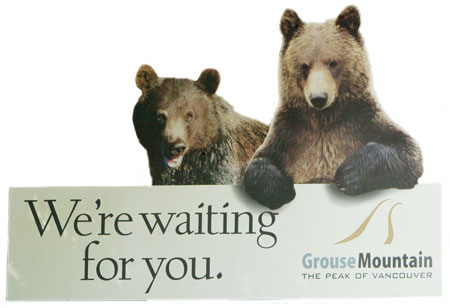 INSERT_MAP