posted by alex on May 25
Today I rode for about 20km touring the historical sites in Fredericton. I've encountered sunny skies for the first time since entering New Brunswick! Things are definitely looking up in the forecast also. I am now spending the night just outside Fredericton in the Town of New Maryland. Thanks Stacy for suggesting uncle Mike and Maureen. If you haven't noticed yet, I've uploaded the pics that were taken since Quebec. Sorry for the wait, I am sure it was much cause for worry, haha. Tomorrow I plan on heading to Coles Island about 100k from here. Gavin has booked the hotel in Halifax, so now I have a deadline to meet. I am looking at 550km+detours left till Halifax, ETA 1st of June.
Enjoy the Pictures, I know I sure do!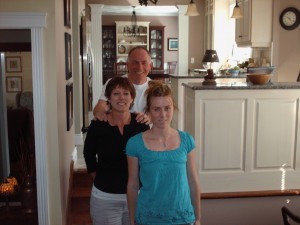 INSERT_MAP